Orlando, FL (February 19, 2019) - In Orlando, a registered sex offender allegedly exposed himself to a child while he was visiting SeaWorld's Aquatica earlier this month.

The young girl who fell victim to the act had been at the dolphin viewing section when she turned around and saw 52-year-old Gerald Youmans exposing himself to her. The victim immediately found her father and told him.

The father confronted Youmans, which was all seen on video surveillance by police who investigated the incident. It was then discovered that Youmans was registered as a sex offender previously and frequents Aquatica as a gold annual pass holder.

Previous jail records show that he was arrested for lewd and lascivious conduct. Allegedly, he had exposed himself to a young girl and asked her to pull down his shorts.
Orlando Lewd and Lascivious Conduct Laws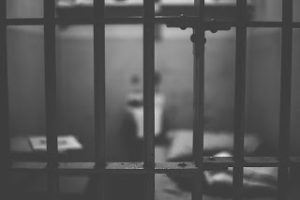 Being charged with any type of sex crime against a child might be one of the most frightening and confusing things that you will ever face. According to police, lewd and lascivious conduct involves the inappropriate touching of or sexual acts in front of a minor. Crimes that are lewd and lascivious in nature are heavily prosecuted by law enforcement officials, which is why it is imperative to speak with an attorney as soon as possible so that you can get started on protecting your rights.

If you have been charged with a Florida sex crime, you should never handle your case alone because of the impact that these charges can have on the rest of your life. You might find yourself facing jail time, fines, and a social impact that will follow you as you are faced with filing as a registered sex offender for the rest of your life. Sex crime allegations are some of the most devastating and humiliating charges you might ever face, and some are brought under completely innocent circumstances. Please do not hesitate to contact our experienced Florida sex crime attorneys to find out how we can assist you when you need us the most. At Musca Law, we are prepared to help you litigate your case, so contact us today at (888) 484-5057.