Orlando, FL (January 10, 2019) – A registered sex offender, identified as 42-year-old David Kelly, was arrested at an Orlando Walmart in the early morning hours of Wednesday, January 9th, after he touched and fondled a young girl's behind as she looked at toys in the store.

At the time that the incident occurred on Tuesday night just before midnight, the girl and her family were at the Walmart store located on the S. John Young Pkwy when she asked if she could go into the nearby toy aisle. She was seen on surveillance cameras looking at toys when Kelly came up to her and fondled her buttocks.  He walked away from the young victim and then came back and did it again. The young victim ran back to her parents, crying, and told them what happened.

The parents alerted security and Loss Prevention at the store about the incident that the child described.  They contacted the authorities immediately.

The loss prevention officer from the store went into the parking lot but wasn't able to hold him.  Kelly was eventually tackled by a bystander in the parking lot. Deputies arrived a short time later and found Kelly pinned to the ground with the bystander on top of him.

After reviewing video surveillance, deputies determined that a crime had been committed.  The girl spoke with deputies and described the man as "ugly."

Kelly was charged with lewd and lascivious molestation on a child under 12 years old.
Orlando Lewd and Lascivious Molestation Laws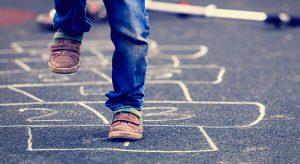 If you have been charged with lewd and lascivious molestation in Florida, you could be facing an entire host of consequences that you were once unfamiliar with. Not only are sex crimes damaging to one's reputation, but they can leave you with many penalties that can have an effect on the rest of your life. Laws hold Florida sex crimes to the highest level, which means that you might spend time in prison or face mandatory sex offender registration that could have a huge social stigma on your life.

Being charged with child molestation in Florida can be the scariest thing that you may ever experience but, fortunately, you have help on your side.  At Musca Law, we will work diligently and methodically to ensure that we build the strongest defense possible for the charges you are facing.  We will explore every avenue, including child coaching, investigation of the evidence, or misinterpretations of the situation. Finding an experienced criminal defense attorney who understands Florida sex crime laws is so important charges are looming over your head.  Contact us at Musca Law to speak with an aggressive and reputable Florida criminal defense attorney today at (888) 484-5057.