Orlando, FL (December 19, 2018) – A lifeguard at Walt Disney World was accused of stalking another Disney employee and has since been arrested for harassment that includes cyberstalking.

A female Disney worker spoke with police and said that she had been stalked by another Disney employee, who has since been identified as 18-year-old Nicolas Palazuelos. His accuser told investigators that she and Palazuelos had been working at Disney and became friends, but after two months, he began harassing her and demanding to come to her apartment uninvited.

The accuser told Palazuelos that she didn't want to see him anymore, which is when he sent photos he had taken of her through an open bathroom door to her friends and family. Because of this, there was already an internal investigation conducted by Disney. Deputies took him into custody, which led to him denying all of the claims.

Palazuelos did, however, admit taking photos of the victim and emailing them to friends and family.
Orlando Stalking Laws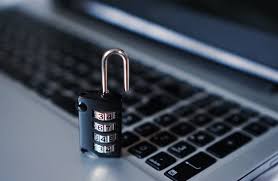 Many people wonder what options they have after they have been accused of stalking by another person in Florida. If you have been charged with one of these crimes, you could be facing a first-degree misdemeanor. You might not think outrageous penalties will result, but even these misdemeanors could carry up to 12 months in county jail or a fine of up to $1,000. Florida stalking crimes are taken very seriously under Florida law because of the harm that could result.

When stakes are high, you need an aggressive criminal defense attorney working on your side to help you achieve case results you can depend on during this difficult time. At Musca Law, our attorneys will not back down from this difficult legal fight.  We will work to ensure that you are treated fairly throughout the entire legal process and that you understand everything that is happening in your case.  Do not hesitate to contact us to find out how we can help you defend yourself at (888) 484-5057.