Orlando, FL (June 7, 2019) – Police have arrested 25-year-old Sharnika Moore-Bryant on second-degree murder charges in Orlando after the suspected killing of a man from Greenacres.
Investigators found 34-year-old Roobens Louis shot to death in a home on 57th Avenue in Orlando. Deputies originally received a call from somebody saying that he was sick but found him dead when they arrived.
Deputies said that Louis had a fatal wound near his stomach. His cousin and roommate found him at the home after Louis did not show up for work, which was odd behavior for him.
The roommate said that Louis worked at an assisted living facility and was planning a major trip with his roommate.
Police continue their investigation into the incident at this time.
Orlando Second-Degree Murder Laws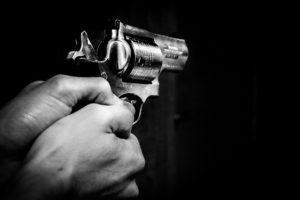 Facing charges for second-degree murder in Orlando can be one of the scariest things that you will ever endure, as homicide crimes are some of the most heinous crimes in the eyes of the court. The taking of another life is greatly frowned upon and prosecuted to the furthest extent of the law. If you have been charged with a violent crime, you could be seeing as many as 30 years in prison and even the possibility of the death penalty, as well as many other types of consequences that will follow you through life.
Because we understand what a difficult and frightening time this must be for you, our attorneys at Musca Law are here to offer our undivided support. We want to ensure that your rights are being protected every step of the way after you have been faced with these charges and we will help you obtain proven case results to ensure that you are able to move forward. Please contact us at (888) 484-5057 to find out how we can assist you.