Orlando, FL (April 11, 2019) – Last week, a woman from Orlando was arrested after she pulled a gun on a resident who told her to stop feeding stray cats in their neighborhood.
The incident took place around 5:30 a.m. on the morning in question at the 2200 block of west South Street. The woman was identified as Lisa Saunders, who had been putting cat food out on the sidewalk. A resident from Lake Sunset spoke with police to tell them about this.
The woman said that she told Saunders that she should not feed the cats because it was attracting sick felines to the area. Saunders walked to her Nissan Altima and got her firearm. Saunders threatened the woman and then got into her vehicle and drove away.
The victim told police that she recognized Saunders as a local pizza delivery driver. Saunders was eventually picked out of a photo line-up and arrested.
She has since been charged with aggravated assault with a firearm and remains in jail on a $10,000 bond.
Orlando Aggravated Assault with a Firearm Laws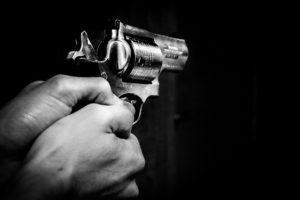 In Florida, if you have been charged with a violent crime like aggravated assault, you could automatically be facing a third-degree felony. This means that you could be facing up to 5 years in prison, equivalent probation, large fines, and more. This is especially true with crimes involving weapons in Florida, where the stakes are high and those who have been threatened might have felt as if their life was at stake. We want you to understand that you have rights under Florida law and we would like to protect you in the midst of your case.
At Musca Law, our attorneys have handled various cases involving aggravated assault with a firearm charges. In some cases, you might be able to show the state that they have very little evidence to go off of when it comes to the arrest that has been made, or various other defenses that could lead to no prison time, no conviction, no probation, and many other options that will set you up for a brighter life and a clean slate. Our experienced attorneys have over 150 years of combined experience in criminal defense law and believe in protecting your rights. Please contact us at (888) 484-5057 to find out how we can assist you at this time.