Orlando, FL (March 12, 2019) – 28-year-old Rose Alcides Rivera has been accused of stabbing her 11-year-old daughter to death to keep her from having sex, according to authorities. Rivera pulled up to a hospital in Orlando asking for help for her daughter on Sunday morning but she had already died due to multiple stab wounds.

Before being arrested, hospital staff said that Rivera pulled out a knife and threatened them. When police spoke with Rivera later, she told them that she had to stab her daughter to prevent her from having sex with men. She has since been charged with the first-degree murder of Aleyda Rivera.

Police said that the girl had 15 stab wounds to her back and a defensive wound to her arm. Investigators told police that the incident started Sunday when Rivera took her daughter to a man's house and accused him of having sex with the child. The child denied having sex with anyone.

Rivera first denied stabbing the girl but then admitted to killing her. Rivera then told detectives that she believes her daughter is in heaven.

Rivera claimed that her daughter did not tell her that she was having sex with the man and she also did not witness it.

Police continue to investigate the circumstances of the incident.
Orlando First Degree Murder Laws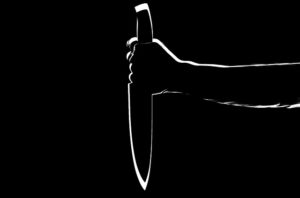 In Orlando and many other areas of Florida, many people are charged every day with serious violent crimes. If the courts determine that you have caused intentional harm to another party, you could be facing various charges that could leave a huge impact on the rest of your life, with consequences that could be permanent in nature. You might spend years or even a life sentence in prison, or the death sentence. Your crimes could have a huge social impact on your life, as well as one that affects your ability to maintain employment and many other aspects of your life.

If you have been accused of a murder crime, it is imperative that you seek the most experienced criminal defense attorney for the job. At Musca Law, our attorneys have more than 150 years of criminal defense law experience and have helped thousands of clients who have been accused of some of the most serious crimes. Being charged for the murder of another person can be frightening, but you are not alone as you attempt to work toward case results. Contact us for more information at (888) 484-5057.