Osceola County, FL (December 24, 2018) – When an altercation became heated, it turned into a shooting. Now, two teenagers have been arrested in Osceola County for attempted murder.

Police say that 16-year-old Jesus Marquez-Sanchez and 17-year-old Elias Perez were charged with attempted murder in relation to a shooting that took place on Saturday night. The two teens had been part of a group that started shooting after an altercation took place. At this time, police have not confirmed what the altercation was about.

Authorities arrived at the local apartments on calls about the shooting, where they found the victim, Jean Carlos Burgos. They transported him to the hospital in critical condition. Later, police learned that there was another victim from the same incident who was in the hospital due to the shooting.

At this time, police continue to investigate the circumstances of the incident.
Osceola County Attempted Murder Charges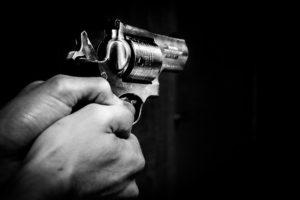 Any time a crime deals with murder, you know that you could be facing serious penalties and you might be feeling concerned about the outcome of your life. You might be feeling stressed or concerned about spending time behind bars, paying large fines, or not being able to move forward in the workplace in your future due to a conviction that holds you back. Luckily, there is hope for you during this difficult time.

At Musca Law, we are fully committed to helping you receive results you deserve in your case after you have been charged under Florida murder laws. Our specialized attorneys, who have experience in dealing with a wide variety of violent crimes, are here for you in your time of need as you strategize in your case and build a defense to protect your rights. We are skilled in obtaining our clients proven case results following a wide variety of crimes. Contact us to find out what we can do for you at (888) 484-5057.