Osceola, FL (December 26, 2018) – Deputies with Osceola County say that a man went into a neighbor's backyard after he witnessed a man and woman in a verbal altercation that was starting to get violent. He fatally shot the man who lived in the home on Christmas Day and was arrested on murder charges.

Deputies arrested 24-year-old Jonathan Velasquez, who admitted to police that he shot the 38-year-old victim.  Police located Robert Hugh-Patrick Gray with a fatal gunshot wound once they arrived on scene.  He was transported to Poinciana Medical Center but was pronounced dead a short time later. 

Velasquez told police that he heard his neighbors having a heated argument with each other in the backyard.  He said that he was afraid that the argument was starting to escalate so he went and grabbed his firearm. Velasquez then walked over to Gray's backyard where he watched the woman slap Gray as she ran inside the home.  As he approached, the man charged at him.  When Guy was approximately 10 feet from Velasquez, Velasquez opened fire, fearing for his safety, killing Gray. 

Now, Velasquez is facing murder charges.
Osceola Murder Laws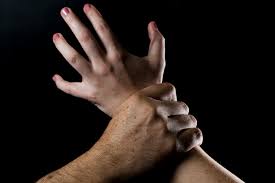 The penalties for violent crimes in Florida will be different based on the crime.  A first-degree murder conviction is the only one that is eligible for the death penalty.  Murder is an extremely serious charge in Florida. These types of crimes are usually prosecuted to the fullest extent of the law.   Because of this, you need to seek the assistance of a violent crimes attorney in Florida who has experience with murder charges and can help you every step of the way. If you have been charged with one of these serious crimes under Florida law, we want to take on your case and start building a defense that will give you a brighter future.  The legal team of lawyers a Musca Law has the resources and the skills that are required to help you fight a conviction. Contact us for more information on how we can help at (888) 484-5057.  The consultation is free.