Lantana, FL (February 7, 2019) – An assistant basketball coach who has been identified as Michael Herbert Cohen was arrested on Wednesday for having an inappropriate relationship with a student last year in Palm Beach County when she was in the 11th grade.

26-year-old Cohen is accused of sending inappropriate messages, nude photos, and videos to the student who 17-years-old  at the time this was all taking place.  The victim was a player on the girl's basketball team where Cohen coached. Cohen was also accused of kissing the student when driving her home after a game last year. The student, who is now 18-years-old, said that she felt shocked and awkward about the kiss.

In December 2017, Cohen texted the student saying that he wasn't able to say very much now but would tell her how he really felt when she graduated.   The student met with investigators early in the day on Wednesday and Cohen was arrested after a basketball game.

Cohen admitted to police that he had kissed the student and sent the nude photos on a social media platform they used.

The principal of the school said that Cohen will not return to their campus until a complete investigation into the matter was completed.
Palm Beach Inappropriate Relationship with a Student Laws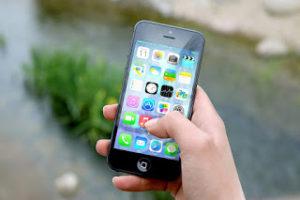 Fighting a sex crime charge in Florida might be one of the most difficult things that you will ever face, causing humiliation and degradation along the way. Crimes that take place against children are penalized especially seriously, especially when somebody in a position of power such as a teacher. With your social and career life on the line, you might wonder how you will defend yourself during this difficult time in your life. Sex crimes are highly punishable and complex in nature, which means that your crimes might be prosecuted at the fullest extent of the law. We will help you protect your rights at all times.

At Musca Law, we understand that fighting a sex crime charge can be extremely devastating for you and your loved ones as you try to maneuver the complex legal system. You could be facing prison time or have to register as a sex offender for the rest of your life following these serious charges. If you are in need of further information on Florida sex crimes or you need somebody to talk to about your case and what you could be facing on a realistic level, our attorneys are here for you at Musca Law.  We will leave no stone unturned as we investigate every legal option available to try to throw out the charges against you or at the very least, get them reduced.   We have helped many clients in the past receive postive case results and are willing to stand by your side during this difficult period of your life. Contact us for more information at (888) 484-5057.