Palm Beach County, FL (January 25, 2019) – On Thursday, the Palm Beach County Sheriff's Office announced the arrest of the 54-year-old headmaster of Matlock Academy now identified as Randy Konsker. He is accused of having sex with a minor.  He is now facing sexual assault charges as police continue to search for other victims.  

Police say that Konsker had inappropriate contact with victims who were minors at the time of the incidents.

The state, however, believes that Konsker is a danger to the community because of his actions taking place against children. He has been ordered to have no contact with any minors under the age of 18 except for his two teenage sons.

At this time, detectives believe that there could be many victims. Konsker has been charged with 10 counts unlawful sexual contact with a minor, unlawful sexual battery with a minor and two counts of lewd and lascivious behavior on a victim aged 12 to 16.

Konsker was arrested on Thursday and his parents appeared in court to request the court that he be allowed to reside at their home on house arrest.  This morning, Konsker was denied bond. The investigation into the matter continues.
Palm Beach County Sexual Assault Laws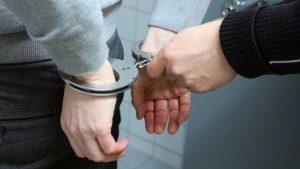 Under Florida law, it is unlawful to engage in any type of sexual activity with a minor 16-17 years old, and the same applies to cases where a minor is even younger. Regardless of consent, these crimes are taken very seriously under the law and penalized severely according to the criminal justice system. Not only could you be facing harsh consequences, but your career and your reputation could be harmed due to these types of cases. If you have been charged with sexual assault, you don't want to face penalties that will follow you through your life, such as prison time and lifetime sex offender registration.

At Musca Law, we will work to pursue the best outcome for you after you have been charged with a serious sex crime in Florida. We will not back down from even the most aggressive prosecution. With years of legal experience, our dedicated criminal defense attorneys will help you achieve the best possible case results for the charges you are facing.  You deserve to have a reputable attorney fighting in your corner.  Contact us today at Musca Law to find out how we can help you at (888) 484-5057.