Palm Beach Gardens, FL (November 16, 2018) – One man was arrested on battery charges after he struck another person on Dania Drive in Palm Beach Gardens, which is in close proximity to the Fort Lauderdale area.

A man came home and found his roommate and another friend sitting outside talking and said hello to them. He found beer in the refrigerator and confronted his roommate, telling him that he didn't want it in the house.

The roommate swore at the man, which prompted him to go into his room, where the roommate confronted him. The man told his roommate that if he didn't step back, he would hurt him. The roommate didn't move and so the man punched him in the ear.

The blow was so forceful that it required multiple stitches. Police made an arrest.
Palm Beach Gardens Battery Laws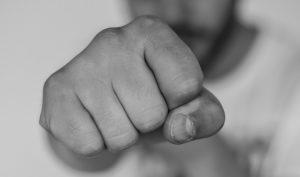 A battery is considered to be a violent crime under Florida law. If you have been arrested for battery in its simplest form, also known as a simple battery with no complicating factors, you might be facing misdemeanor charges, which are still very severe in nature. This could carry penalties of up to a year in jail, 12 months of probation, and a $1,000 fine. It is important to have an attorney on your side, who can be one of the most critical pieces of your case to help you avoid harsh consequences that are difficult to recover from.

If you are facing serious criminal charges that can follow you through the rest of your life, the attorneys at  Musca Law want to stand by your side to ensure that you have the best representation possible. From the interrogation process to the actual trial in your case, our criminal attorneys will leave no stone unturned in our investigation of your case.  If you have been charged with a crime, you have a right to have a legal advocate who understands the ins and outs of Florida laws and will work to make sure that have the best possible outcome in your case. Please do not hesitate to contact us today at (888) 484-5057 for more information on how we can assist you.