Palm Beach Gardens, FL (November 16, 2018) – In the 3100 block of PGA Boulevard, two men were arrested on theft charges for stealing an electric generator from a store.

Police say that the men did not pay for the generator but instead carried it out to their vehicle. The incident was captured on surveillance cameras. Once they were outside, the men placed the product in their vehicle and then decided that putting it in the back seat would be a better idea.

Police were able to read the first three digits of the license plate on the men's vehicle and were able to track down the two. The generator was worth about $750.
Palm Beach Gardens Theft Laws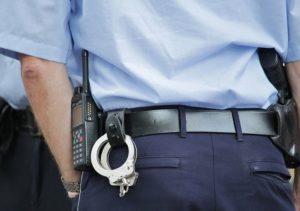 Every year, different types of theft occur when people knowingly obtain the property of another person against their will, deprive somebody of the right to their property, or uses the property as their own even when they aren't entitled to do so. There are various types of theft, where the penalties are determined based on how much money the item was worth that was stolen. Theft carries almost surefire penalties of time in prison, which can be detrimental to your life and make it difficult to move forward. This is why it is important to have experienced legal help on your side.

At Musca Law, we make it a priority to ensure that all of our clients are well-informed of what happens throughout the legal process. We want to make sure that you have an understanding of each part of this process and how the laws can dictate what will happen when you are sentenced. We understand that it can sometimes be scary to face criminal charges in Fort Lauderdale and all surrounding areas in Florida, which is why we want to help you obtain the legal help you deserve. Contact us today to speak with a legal professional and get started on the results you deserve at (888) 484-5057.