Palm Beach Gardens, FL (November 21, 2018) – In the 1100 block of Northwest 14th Terrace at Palm Beach Gardens, a man said that he was attacked by his girlfriend after she became agitated with him during an argument.

Police found that the woman began destroying various things inside their residence such as the man's phone, the television, and a variety of picture frames. She grabbed a knife and started stabbing their bed as well.

The girlfriend chased after the man and threatened his life. The man was able to take ahold of her and grab the knife from her hand, throwing it into the pool. She then bit his wrist and struck him in the head.

When police arrived, they arrested the girlfriend for domestic battery and took her to jail.
Palm Beach Domestic Battery Laws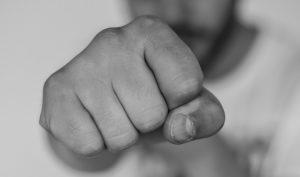 If you have been accused of a domestic battery crime between the areas of Port St. Lucie and Fort Lauderdale, you could be facing charges that will stick with you for quite some time. There are many long-term consequences in a battery event, such as the completion of a batterer's program, 12 month's probation or jail time, community service hours, and more. Being charged with domestic battery is a violent crime that can follow you through life and is something that should always be taken seriously.

At Musca Law, we take your domestic battery case seriously and fight aggressively on your behalf to assure you that you will receive the results you were hoping for in your case. With over 150 years of combined experience, our attorneys provide you with a high level of personal service in your case, as we believe that your freedom is essential at this time. Contact us to find out how we can assist you at (888) 484-5057.