Palm Beach, FL (February 12, 2019) – A 33-year-old woman from Lake Worth, identified as Amber Peak, was arrested on Sunday on charges including sex trafficking and child abuse. These charges came after investigators found out that she showed a cell phone app to two teens that allowed them to advertise themselves for prostitution purposes.

A 17-year-old met with a detective on Sunday and told them that she ran away from home four months ago, staying at one of her friend's houses. The friend that she stayed with is 16.

The teen told police that Peak was working as a prostitute through an application on her smartphone. Peak told the two victims about the application and how they could make money from having sex with older men. She also said that if they didn't want to have sex with the men, they could just touch them instead.

Peak ended up photographing the victim and posting her naked photos online in prostitution ads. Peak stayed at multiple hotels with the 17-year-old, 16-year-old, and a 15-year-old, giving them drugs, including MDMA, so that they could stay awake and take on more dates. Peak admitted that she stayed with the teens on multiple occasions.

Because the victims are underage, the law treats them as victims of sex trafficking instead of being charged with prostitution for the events.
Palm Beach Sex Trafficking Laws 
Sex crimes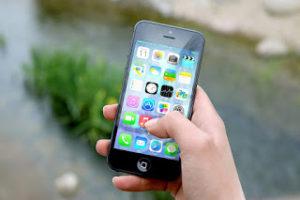 are seen as some of the most heinous crimes in all of Florida, especially when they take place against children. If you find yourself in a situation where you are being accused of one of these crimes, you might face a frightening reality that could leave you with massive fines, a possible long stay in prison, and the humiliation that follows these crimes. You might ultimately have to register as a sex offender for life, which would make it nearly impossible to return to your normal life. If you have been charged with human trafficking in Florida, you are being charged with keeping a minor against their will for sexual purposes. Prosecutors charge these crimes harshly, which means you need a defense attorney on your side who will help you every step of the way as you navigate the legal system.

At Musca Law, we thoroughly believe that instances of human trafficking are some of the most serious charges and should never be taken lightly. If you are facing these charges or another type of sex crime charge, you need a fully qualified attorney on your side to avoid some of the most severe penalties and move forward with every aspect of your life. Contact us to speak with an experienced criminal defense attorney today at (888) 484-5057.