Panama City Beach, FL (June 4, 2019) – Police claim that a 19-year-old identified as Joseph Rozier was arrested after he had sex with a minor in the Panama City Beach area.
Rozier allegedly met the minor on Instagram, who was identified as a 13-year-old female. The two started talking to each other in explicit manners. The defendant finally asked the victim if she would engage in sexual intercourse, to which she agreed.
The two met up only weeks ago so that they could have intercourse inside a vehicle. The victim since spoke with detectives and told them that Rozier knew that she was an 8th grader and that she told him multiple times that she was young.
On Thursday, the Lynn Haven Police arrested Rozier. He has been charged with lewd and lascivious battery.
The investigation into the incident continues at this time.
Panama City Beach Lewd and Lascivious Battery Laws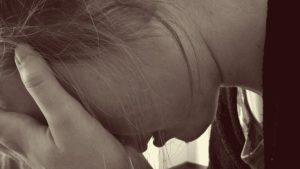 Facing a sex crime charge can be a devastating and horrific time in your life, as you never know what course your life will take and what evidence the prosecutor in your case will attempt to use against you. You might be worried about facing severe consequences for your crime, which can not only have a huge social impact on your life but could keep you from future careers and cause you to spend time in prison. On top of that, being charged with a lewd and lascivious crime against a child could cause you to have to register as a sex offender for the rest of your life. Because of this, it is essential to have the help of a Florida sex crimes attorney on your side every step of the way.
Our attorneys at Musca Law have helped many individuals who have been charged with lewd and lascivious battery and other related crimes and we understand the impact these charges can have on your life. You might be concerned about your case, as the legal system treats these as some of the most heinous crimes against children. Luckily, we can apply our experience to your case to help you every step of the way. Please contact us at (888) 484-5057 to find out what we can do for you.