Panama City Beach, FL (February 19, 2019) - 31-year-old Bradley Joseph Wiedenheft was charged after he allegedly attempted to share child pornography videos. He has now officially been charged with four counts of possession of a sexual performance of a child.

An investigator in the Panama City Beach area was looking into computers after he discovered that somebody in the Northwest Florida area was trying to share videos of child pornography through peer-to-peer networks. The investigator discovered Wiedenheft at the center of the crime.

A search warrant was executed and a desktop computer that was identified as one belonging to Wiedenheft was seized. Four videos were found in the computer's download directory of children between 3-10 years of age engaging in sexual activity with an adult.

At this time, several other items were seized and the investigation into the matter continues.
Panama City Beach Child Pornography Laws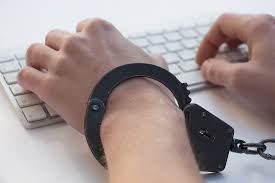 Sex crimes are extremely serious charges to any degree; however, those involving children are some of the most serious that you will ever face. These heinous crimes can lead to severe penalties in those who have been charged with Florida sex crimes, such as prison time, fines, and lifetime sex offender registration that can have a massive impact on the rest of your life. You might be feeling fearful of this impact that a child pornography charge in Florida can bring.

You should never take these charges lightly, as you might be seen as a threatening individual by those who might be future employers or those who you have built relationships with throughout your life. These charges can leave you devastated and humiliated, with the fears of never returning to the life you once had before you were officially charged. One wrong step could cost you your future and your freedom in the blink of an eye. If you are in need of further information on Florida sex crimes or you would like to speak with an attorney who has handled cases like yours in the past, we at Musca Law are here to listen. Please do not hesitate to reach out to us for more information at (888) 484-5057.