Panama City, FL (June 13, 2019) – An elementary school teacher identified as 43-year-old Kristy Williams was arrested on Monday after she stabbed her husband multiple times in Panama City.
Police confirmed that the incident took place inside the couple's condo unit. The man was allegedly attacked by his wife and was able to run out of the home, where he called 911. She stabbed him in the back, right arm, and chest multiple times. Luckily, none of the injuries were life-threatening.
Williams has been identified as an elementary school teacher who works for the Hutchinson Beach Elementary School and has been suspended with pay while the investigation continues.
Now, Williams faces one charge of aggravated battery with a deadly weapon.
Panama City Domestic Violence Laws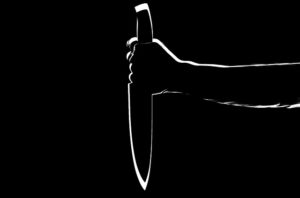 Facing domestic battery charges in Florida can be a serious reality, especially when you are facing charges for a weapons-related crime. Inflicting physical harm on another person, including those who live inside your home, is seen as a heinous crime against a loved one and tends to be prosecuted to the furthest extent of the law. If you are facing charges after you have been accused of one of these crimes, we will help you build your defense to use in the future as you navigate the criminal justice system.
Our attorneys at Musca Law have experience in handling violent crimes in Florida and understand how overwhelmed you might be feeling following the aftermath of these accusations. Domestic battery crimes can have a huge impact on your social life, career, and more as you face the reality of prison time, fines, and many other damaging aspects. We will help you move forward to obtain the best results in the midst of your case. Please reach out to us for the help you deserve at (888) 484-5057.