Panama City, FL (January 27, 2019) - The Bay County Sheriff's Office has announced the arrests of two people in connection with the seizure of approximately 23 pounds of marijuana.  The seizure of the drugs took place on Thursday, January 24th at a home in Panama City.

On that day, police went to a residence and spoke to a person inside the home.  While inside the home, officers developed a suspicion that drugs were inside.  Based on this information, they were able to obtain a search warrant to gain entry into the house.  Once inside, investigators located about 23 pound of marijuana, several containers of THC resin, cocaine, and approximately $16,000.

23-year-old Patrick K. Jones was arrested on scene.  Jones lived in the home at the time of the arrest and was charged with possession of marijuana with intent to distribute, possession of cocaine, possession of drug paraphernalia and violation of probation. In addition, 23-year-old Cameron Hobson was arrested and charged with possession of marijuana with intent and possession of drug paraphernalia.

Police continue to investigate and have said they expect more people to face charges once their investigation is complete.
Drug Laws in Panama City
A drug crimes charge in Panama City or elsewhere in Florida can have a serious impact on your life and your future.  Some drug charges, such as simple possession of a certain drug or controlled substance, are misdemeanors and carry less severe punishment.  Other charges, such as possession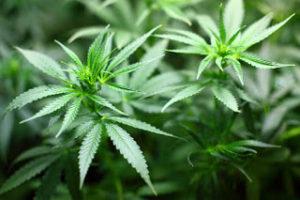 a drug with intent to distribute, or trafficking drugs or controlled substances can result in much harsher potential punishments.  Some of the more serious drugs crimes are classified as felonies and can bring many years in prison to those convicted.

Florida drug crimes cases can be successfully defended with the help of a skilled and experienced Florida criminal defense lawyer.  A lawyer in your drug crimes case can look at all of the factors surrounding the charge, including whether the evidence was gathered properly and whether any of your constitutional or statutory rights were violated in the process.  Other cases may involve a question of whether you actually possessed the drugs at issue.  Such cases are known as constructive possession and can present an entire host of issues for prosecutors trying to convict you of a drug charge.

At Musca Law, our skilled Florida defense attorneys are prepared to fight hard on your behalf.  With over 150 years of combined experience, our team is not afraid to get in the trenches and work hard to obtain your very best possible result.  We offer free consultations to anyone charged with a crime in Florida.  For your free consultation, please call us 24/7 at (888) 484-5057.