Panama City, FL (December 28, 2018) – In Panama City, one person was arrested on murder charges following a violent event at the Northwest Florida Life Management Center.

33-year-old Brandon Kukowska was charged with an open count of murder in connection to the death of 60-year-old David Gosset. The case initially started around 5:45 a.m. when police were called to the facility. They were called into a room there for an unresponsive male.

Officers and emergency responders attempted life-saving measures but the person was, unfortunately, pronounced dead. It is alleged that Kukowska strangled Gosset with a sheet. He has been charged with one open count of murder.

The Life Management Center is known for providing behavioral health and substance abuse counseling to those in need. No other details have been released based on the nature of the incident.
Panama City Murder Laws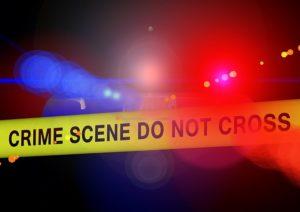 Being charged with a heinous crime that involves the unlawful killing of a human being might be one of the most frightening things that you will ever face. These laws are separated based on the circumstances of the crime and can fall into categories like murder, manslaughter, and more. The punishments can range from years in prison to a lifetime behind bars if you have been charged with a Florida murder crime, which is why it is important to have an experienced defense attorney on your side who can help you after you have been charged with a violent Florida crime.

At Musca Law, we are fully committed to helping you receive results and obtaining your freedom once again. Our attorneys who specialize in these types of law can help you gain the case results you deserve to move forward during these trying times, helping you strategize against the charges you are facing. With over 150 years of combined experience handling criminal defense cases, we will assist you through every step of the criminal justice process. Contact us for more information today at (888) 484-5057.