Panama City, FL (June 28, 2019) – The Panama City Police Department confirmed that 34-year-old Cezar Arturo Salinas was arrested on Wednesday on sexual battery charges.
Police claim that Salinas was at the victim's residence on June 1 of this month watching Netflix with her. The victim fell asleep and, when she woke, she felt as if somebody had sexual intercourse with her.
The woman claimed that Salinas had left the home before she woke up. She confronted Salinas, who admitted that he had intercourse with her while she was sleeping.
Salinas was interviewed by detectives and also admitted to them that he had sex with the victim while she was sleeping.
Salinas has since been booked in the Bay County Jail.
Panama City Sexual Battery Laws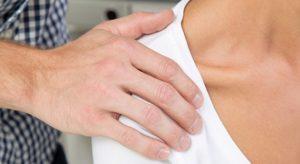 If you are facing sex crime charges in Florida, you might be feeling devastated or distressed by this reality and what it could mean for you. Prosecutors tend to handle sex crimes extremely seriously and you might find that you are facing some of the harshest consequences during this difficult time. For instance, you might be facing fines, prison time, and having to register as a sex offender for life among many other penalties.
Our attorneys at Musca Law understand how desperate you might be feeling after you have been charged with a Panama City sexual battery crime. This is why we do not want you to stand alone, as we understand how devastating the impact can be on your life and wish to help you minimize the consequences of one of these charges. We have worked with a wide variety of clients and hope to assist you when you need us most. Please contact us for proven case results at (888) 484-5057.