Panama City, FL (November 18, 2018) – More than one month after Hurricane Michael tore through the Bay County area, many people are re-entering the vicinity to find their homes and businesses have been completely demolished by high winds, rain, and tides.

However, recent police reports indicate that burglaries have skyrocketed on a daily basis in areas that still do not have street lights, as clean-up crews repair Panama City after the storm.

For example, after a 72-year old man from Southport died (sometime before or after Michael hit), neighbors had to chase away burglars. Later, family members returned to the house to find that an arsenal of weapons had been taken.

Meanwhile, in Panama City Beach, a convenience store owner reported that vandals broke into his damaged building and stole $400-worth of e-cigarettes, $10,000-worth of a variety of brand cigarettes, and lottery tickets.

Additional locations that have been burglarized and/or vandalized include a CVS Pharmacy on Tyndall Parkway, where a security guard held one of the thieves at gunpoint.
Theft Crime in Panama City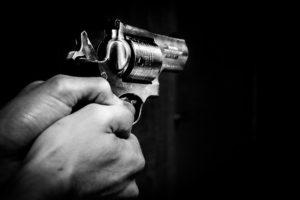 As outlined in Florida §812.014, a theft crime is a situation where a person takes or uses a piece of property owned by another person to prevent the rightful owner from having access to this property for a personal advantage. Depending on what kind of property was stolen, the charges can vary from petit theft (1st and 2nd degree) or grand theft (1st, 2nd, and 3rd degrees).

If you have been charged with a theft crime in the State of Florida, time is precious. If you are convicted, you could face severe fines or possible jail time, and your record will be permanently changed due to these charges. Here at Musca Law, we combine 150 years of criminal defense experience and can provide a detailed and quality case on your behalf. For more information, contact us today at (888) 484-5057.