Parrish, FL (January 29, 2019) – A man from Parrish was arrested after he smashed his Taco Bell order in his wife's face and up her nose when they had been involved in an argument.

The Manatee County Sheriff's Office was called to the scene of the incident in the 12000 block of 23rd Street East around 2 p.m. on the day in question. A woman spoke with deputies and claimed that she was upset and depressed about an issue that she had been discussing with her husband when the incident occurred. The husband was identified as 49-year-old Victor Fosser.

Fosser went to pick up Taco Bell for lunch instead of providing comfort to his wife. He tried giving her a burrito and made fun of her, which is when she took it from him and threw it on the floor. Fosser picked up the burrito off the floor and stuffed it in his wife's face, causing it to go up her nose.

Fosser has since been arrested on a domestic battery charge and booked in jail.
Parrish Domestic Battery Laws
Violent crimes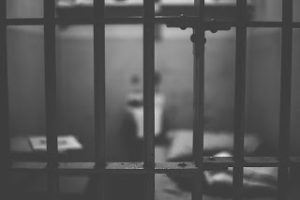 aren't always those that end in homicide or manslaughter, but could be violent acts that take place against family members who never expect it. If you have been charged with a domestic violence crime in Florida, you have come to the right place by turning to an experienced attorney who has handled cases like these in the past and wants to keep your best interests in mind. Domestic violence is typically charged as a first-degree misdemeanor, which means that the crime carries severe penalties such as prison time, probation, and fines. You might be feeling quite frightened about the outcome of your case and wonder if you will be able to move past these charges, but you won't be feeling helpless or doubting yourself when you speak with an attorney who has handled these cases before.

As we have seen at Musca Law by handling these cases in the past, many people who have been charged with domestic violence in the past have been wrongfully accused by a loved one. Many people do not understand the weight that these charges carry and how it can impact you for the rest of your life when you do not act. This is why it makes sense to act quickly to retain experienced legal help as soon as possible so that you can move forward and stop feeling stressed about your future and its impact. Contact us to find out how our experienced attorneys can offer their assistance to you at (888) 484-5057.