Pasco County, FL (January 26, 2019) - A man from Alabama was arrested early on Friday, January 25th after he crashed his vehicle on I-75 in Pasco County.

27-year-old Chaise Michael Dunn was driving a 2015 Volkswagen Passat in a northbound direction on I-75.  Dunn was operating the vehicle, however in the southbound lanes of the highway.  19-year-old Lisa Feldstein was driving a 2008 Mercury Milan in the northbound lanes and nearly collided head-on with Dunn's car.  Feldstein took evasive action to avoid a collision and instead collided with a guardrail on the roadway median.

Dunn continued traveling northbound before he later crashed into a concrete barrier on the shoulder of the roadway.  He then attempted to leave the scene on foot but was apprehended by Pasco County Sheriff's Deputies.  Following an investigation, Dunn's BAC was revealed to be .341, over four times the legal limit.

He was arrested and charged with driving in the wrong lane, leaving the scene of a crash and DUI with property damage.  There is no word on whether he remains in jail at this time.
Pasco County DUI Laws
A Florida DUI can have a negative impact on your life.  First, a DUI can be a very costly charge.  If you are convicted of driving under the influence your insurance premiums will likely skyrocket and you will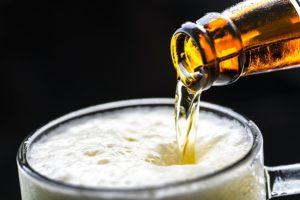 be facing costs from your court proceeding fines and fees associated with community service and alcohol classes.

If you are charged with DUI in Florida, you could also be looking at a suspension of your driver's license.  Depending on the severity of your case and whether you have any prior DUI convictions, the license suspension could potentially be lengthy.  In addition, you could be incarcerated, especially if you have one or more DUIs already on your driving record.

An experienced Florida DUI defense lawyer can help you avoid some of these penalties and can reduce or eliminate the impact of a DUI conviction.  At Musca Law, our Florida criminal defense attorneys are intimately familiar with the strategies for defending a DUI case.  We will examine every aspect of your charge from the initial stop of your vehicle through the administration of the breathalyzer to ensure that all proper procedures were followed.

For a free consultation with one of our lawyers, please contact us 24/7 at (888) 484-5057.