Pasco County, FL (November 21, 2018) -  A Port Richey man has been accused of driving under the influence after being involved in a vehicular accident that resulted in the death of a motorcyclist.

According to the Florida Highway Patrol, 68-year-old Naserodin H. Shooshtari was charged with one count of DUI Manslaughter and one count of Violation of Right of Way after he struck and killed 31-year-old Dustin Shawn Hogan from New Port Richey.

The incident took place at the intersection of Embassy Boulevard and Palm Avenue in Pasco County. Shooshtari took a left turn onto Palm Avenue in his 2005 Toyota Camry, placing himself in the path of Mr. Hogan who was driving west down Embassy on a 1997 Honda Motorcycle. Hogan was ejected from his motorcycle after it struck the passenger side of Mr. Shooshtari's vehicle.
Pasco County DUI Laws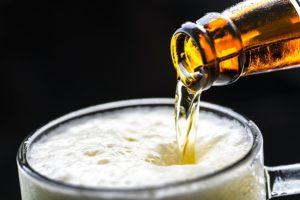 DUI can face between $500 and $1000 in fines, be required to complete up to 50 hours of community service, face probation up to one year, or spend up to 6 months in prison.  Individuals with multiple DUI charges face even steeper times and more punishments.

At Musca Law, we make it a priority to help individuals in New Port Richey and throughout Pasco County after they have been accused of a DUI related crime. We work to help individuals maintain legal help they can rely on.

If you have been arrested for a DUI related accident, you have a right to counsel and should take advantage of this right in order to ensure you are protected throughout the criminal justice process. Our team at Musca Law works diligently to ensure your rights are protected as your case moves forward. Contact us today at (888) 484-5057 to see how we can help you.