Pasco County, FL (February 4, 2019) – A Florida woman, identified as 48-year-old Jennifer Brassard, is now facing a domestic battery charge after she struck her boyfriend with a frozen pork chop. The two had been engaged in an argument on Friday night, according to police.

Brassard and her boyfriend had been arguing verbally around 9:45 p.m. when Brassard threw the pork chop in the boyfriend's face, which struck him below the left eye. He received a half-inch laceration as a result. The victim fled the home after the assault.

When police further investigated the incident, they determined that Brassard was the primary aggressor during the altercation. Brassard was booked on a misdemeanor domestic battery charge but then released from custody.

Police are still investigating what caused the incident.
Pasco County Domestic Battery Laws 
Violent crimes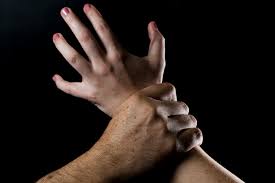 take place across Florida each and every day, from shootings to stabbings and crimes of domestic violence against family members. When a crime involves violence or an attempt to inflict physical harm, you as a suspect could be facing several years in state prison, fines, and a permanent criminal record that could stick with you for the rest of your life. You need a criminal defense attorney on your side who uses understanding and skill to help you after you have been faced with a serious crime such as a Florida domestic violence charge.

The truth is, a large array of individuals are wrongfully accused of domestic violence every year in Florida. However, since a larger percentage of these crimes have a basis, the courts handle these crimes very seriously under Florida law and might prosecute you to the furthest extent of the law. This could be problematic if you believe that you have not committed the crime in question and are building a successful defense to use in the course of a trial. Contact our skilled attorneys at Musca Law to find out how we can help in your time of need at (888) 484-5057.