Pembroke Pines, FL (December 13, 2018) – A fight took place outside a Pembroke Pines bar called Big Dawgs Sports Cafe on December 4th that took the life of a 26-year-old man, Jovane Allen.

The fight broke out at almost 4 in the morning right outside of the bar where several people were hanging out.  Video surveillance from the bar shows  24-year-old Elias Sanchez taking a fighting stance as he argued with another patron of the bar, 26-year-old Jovane Allen.  The video shows Sanchez deliver a knock out punch to the chin of Allen.  Allen immediately lost consciousness and fell backward and slammed his head into the concrete without bracing himself.  He was completely incapacitated.  Sanchez immediately fled the scene.

Jovane Allen was transported to Memorial Regional Hospital for treatment of his brain injury.  Sadly, he did not survive the assault and passed away in the hospital on Sunday, December 9th.

Elias Sanchez was arrested on Wednesday, December 12th and is being detained at Broward's Main Jail.  Sanchez delivered a blow that was so forceful to  Allen's chin that it caused him to fall and strike his head with such violent force that he did not survive the blow.  The medical examiner has ruled Allen's death as a homicide by blunt force trauma.

Elias Sanchez is being charged with manslaughter.
Pembroke Pines Manslaughter Laws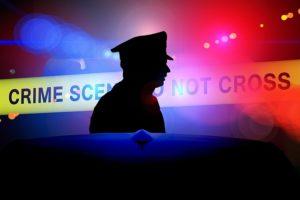 In Florida, manslaughter is prosecuted as a second-degree felony. This means that you could receive a term of imprisonment of up to fifteen years, a fine up to $10,000, and a mandatory minimum of just over 9 years. If you have been charged with a crime with violent intentions, you should seek the assistance of a skilled Florida criminal defense lawyer as soon as possible.

At Musca Law, we provide an aggressive criminal defense to those in need.  We pay particular attention to the strengths of your case. Our attorneys, who have experience in a wide array of homicide-related crimes, will provide you with a high level of personalized service and will keep you updated every step of the way. We have helped a countless Floridians get the best possible outcome in their criminal case.  We have proven case results  from clients we have helped in the past. Contact us today to find out what we can do for you at (888) 484-5057.