Pembroke Pines, FL (January 14, 2019) – Police have arrested a Miccosukee police officer for allegedly beating his girlfriend in a domestic violence incident over the weekend.

38-year-old Robert Downer allegedly struck and kicked his girlfriend at their home around 6 am, Friday morning after they became involved in an argument over personal family issues. The victim spoke with detectives and claimed that Downer took her cellphone after he had beat her on the floor so that she couldn't call the police for help.

Downer also threatened to shoot her if she reported the incident to the police. When police took a closer look, they found that the victim received serious bruises on her left triceps and lower back. Downer was contacted by authorities and he responded to police headquarters.

Downer is still working for the department at this time and is being fitted with a GPS monitor so that he is only allowed to travel to work and won't be able to have contact with the victim. He was officially charged with domestic battery.
Pembroke Pines Domestic Violence Laws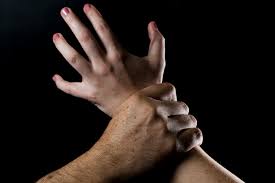 When you are first charged with a domestic violence crime, you might be feeling frightened and concerned about the outcome of your case. Being up against a legal system that might not understand the exact circumstances of your case can be one of the scariest things that you will ever face. Luckily, our experienced attorneys have been helpful and successful in representing those who have been accused of domestic violence in Florida. Many of these cases can be easily defended against and don't even see the inside of a courtroom, especially when you assert that you have been wrongfully accused of domestic violence and can show this through evidence.

At Musca Law, our attorneys genuinely care about your side of the story when you have been accused of domestic violence and will help you take the legal steps necessary to maneuver the criminal justice system in Florida ensuring that your rights are protected. With over 150 years of combined experience in criminal defense law, we are willing to stand by your side and protect your rights throughout the entirety of your case. Contact us for more information at (888) 484-5057.