Pensacola, FL (August 14, 2019) – Police have arrested 18-year-old Deontrey Anthony Brown after a report said that he raped a child and then paid her $16.
Police said in an arrest report that Brown is one of several young men who participated in raping an 11-year-old girl. The report states that the young girl ran away from her foster home and had sex for money because she needed to buy food.
The report lists that four men took turns raping her inside the bathroom of a home. The child was with another girl when she ran away, who allegedly knew the boys involved.
Brown has since been charged with lewd and lascivious behavior against a child under 12 years of age. Police have reported that this crime is punishable by life felony.
The investigation continues at this time.
Pensacola Lewd and Lascivious Behavior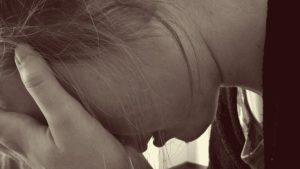 Being charged with a lewd and lascivious crime in Pensacola and beyond might be one of the most challenging things that you will ever face. These crimes make up a huge category of sex crimes that take place against children. It is possible to be prosecuted to the furthest extent of the law when charged with lewd and lascivious behavior, but if you believe that you are innocent, you might be able to defend yourself against serious crimes.
Our sex crime attorneys at Musca Law have a solid track record of helping clients work through the severe charges they have sustained in Florida. We will work to skillfully defend you by showing you that you have many rights and protections under the law. We will thoroughly prepare you for bringing a defense in your time of need. Please reach out to us for the help you deserve at (888) 484-5057.