Pensacola, FL (February 3, 2019) - A 36-year-old woman from Pensacola has been arrested and charged with providing false information to law enforcement during the course of an investigation.

Sheekina Monique Williams spoke with the Florida Department of Law Enforcement in connection with a shooting that took place in November, 2018.  The shooting took place when a suspect allegedly tried to run police over with his vehicle.  During the course of the altercation, the suspect was shot in the arm.  During the interview, Williams told FDLE agents that she witnessed the shooting while standing on a front porch.   Authorities later determined her claim to be false when video from the scene was obtained and Williams was not present where she claimed to be.  Williams' son was the suspect in the case.

All three officers involved in the incident were cleared by the investigation after a determination that the use of force was justified.  Williams was arrested on Friday, February 1st on official charges of providing false information to law enforcement and perjury during an officer use of force investigation.  She was taken to the Escambia County Jail and held on a bond of $1,500.
Pensacola Obstruction of Justice Crimes
Obstruction of justice in Pensacola is a crime that is taken seriously by law enforcement, prosecutors and judges.  A charge of perjury and providing false information is looked at as hindering the entire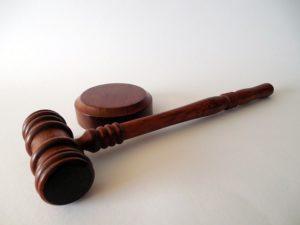 justice system, which is based on honesty from its participants.  A conviction for lying to an authority or court official can result in a harsh sentence, including jail time and probation.

At Musca Law, our attorneys can help when you are facing a charge involving the obstruction of justice.  Sometimes these cases simply result from misunderstandings and the person charged had no intention to mislead authorities.  A perjury charge requires that the individual knowingly lies or misleads an official while giving a sworn statement.  This requires the prosecutor to prove the individual's state of mind at the time the statement itself was made.

We are here to protect you when your future is on the line.  Our Florida criminal defense attorneys have over 150 years of combined experience assisting Floridians who have been charged with crimes throughout our state.  For a free consultation, please call (888) 484-5057.