Pensacola, FL (April 24, 2019) – The Pensacola Police Department arrested a woman for three counts of child neglect when she left three children alone at home. According to authorities, the children did not have food and a neighbor was told to feed them.
The woman has since been identified as 27-year-old Crystal Dunn, who told the children to go talk to a neighbor when they were hungry so that they could have dinner. The children told police that, while Dunn was at work, nobody was at home to watch them.
Police asked the children if there was food in the home and they were able to show that there was only minimal canned food, rice, and pasta in the kitchen. The children were also dirty with dirt on their faces, hands, and arms. They were also wearing dirty clothing and, when they walked to the neighbor's house, they did not have shoes on.
Police did not confirm what Dunn said when she was asked about leaving the children at home alone. She has since been charged with three counts of child neglect and given a bond.
Pensacola Child Neglect Laws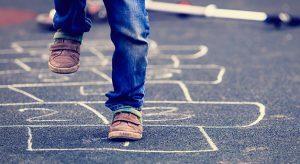 If you have been charged with child neglect in Pensacola or anywhere else in Florida, your charges should be taken seriously from the start, as the state sees crimes against children as some of those that are especially heinous. You should be informed that any type of case such as this, you could be facing extremely aggressive prosecution and might need the help of an informed and experienced Florida criminal defense attorney on your side.
At Musca Law, we understand how serious it can be to face child neglect charges and the impact it could have on your career, social life, and ability to raise your children. Our experienced attorneys have successfully defended many clients facing similar charges and are here to help you achieve proven case results after you have been accused of a crime that you believe you did not commit on that same level as they are claiming. Please reach out to us to find out how we can assist you at (888) 484-5057.