Pensacola, FL (June 4, 2019) – Police say that 18-year-old Christopher Walmsley was arrested for forced sexual battery after he allegedly raped a 16-year-old girl he met on Snapchat.
Police were called to a home in Escambia County on Tuesday to question a 16-year-old girl who was upset and crying, saying that she had met Walmsley through Snapchat and invited him to her grandmother's home. He came over earlier that day to allegedly watch television.
However, when the girl walked into her room, Walmsley followed her and started trying to kiss her when she sat down on her bed. She told Walmsley that she was not comfortable with having sex but he kept going.
The girl alleged that Walmsley raped her after she told him no multiple times and choked her with his hand the entire time.
Police were able to track down Walmsley through Snapchat and arrested him. Investigators found the corner of a condom wrapper in his pocket when he was taken to jail.
Pensacola Forced Sexual Battery Laws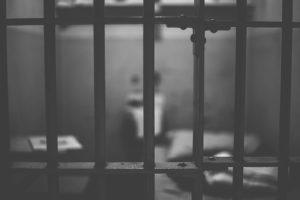 If you have been charged with a Pensacola sex crime, you might be enduring one of the scariest situations of your life and wonder how you can move forward during this difficult time. As you face the reality of prison time, fines, and having to register as a sex offender for life, you might wonder how you can receive the help you deserve to defend against these serious crimes. Especially if you have been charged with sexual battery on a minor, a crime involving children, the charges that follow could be excruciating and you could be looking at some of the harshest consequences possible.
Our criminal defense attorneys at Musca Law have years of experience in sex crime defense cases and will stand by your side to fight aggressively and protect your rights when you need us most. Whether you believe that you have been wrongfully accused or you believe the facts are not the same as the story the plaintiff told, you have rights during this time. Let us help you. Please reach out to us for more information at (888) 484-5057.