Pensacola, FL (July 9, 2019) – Police arrested a man for allegedly soliciting a prostitute and then holding that same woman hostage when she refused to have sex with him.
The man has been identified as 58-year-old David Lee Montgomery of Pensacola, who police say was officially arrested on July 2 and charged with procuring a prostitute, kidnapping, and aggravated assault.
The woman met Montgomery at a gas station and got in his 2007 Ford Explorer. Montgomery asked the woman if she wanted to have sex, and she told him that she would for $20. They then drove to a patch of woods around Idlewood Drive.
The woman told deputies that she told Montgomery, while there, that he had permission to 'feel her up' even though he kept begging her for sex and she kept telling him no.
Montgomery then paid the woman $20 and she tried to leave his vehicle, but he would not allow her to. He reached into the back of the vehicle and pulled out a wooden board with nails in it and threatened to hurt her. The woman told law enforcement that she was scared for her life.
Montgomery has since been booked and remains in custody.
Pensacola Kidnapping Laws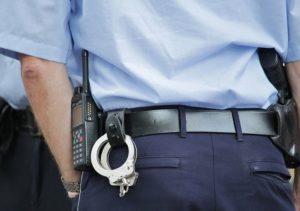 Being charged with a violent crime in Pensacola can be a difficult reality to face, especially if you are concerned and frightened about how these charges will impact you for the remainder of your life. Many people who face violent Florida kidnapping charges will also face the reality of prison time, fines, and possibly an impact on their career and social relationships for quite some time. Because these crimes involve endangering the safety of another person, prosecutors sometimes push for the harshest penalties. This is why it is important that you never stand alone after facing these charges
Our attorneys at Musca Law have handled many cases like these in the past and are fully dedicated to helping you face the aftermath of your charges and move forward. You need somebody on your side who has knowledge in these cases and experience with every aspect of the Florida criminal justice system. Please contact us for proven case results you can rely on at (888) 484-5057.