Pensacola, FL (December 19, 2018) – Police say that a 39-year-old woman was arrested after she beat her ex-boyfriend over his head with pieces of a broken wooden chair. This stemmed from an argument about their cat.

The woman, identified as Christy Smith, was arrested on Sunday around 11 p.m. on domestic battery charges. Smith said that she came to her ex's home in Ferry Pass because she was having an argument with him about their cat and wanted to talk it out in person.

Around 10:45 p.m., she beat on the back door of her ex's house with a wooden chair, causing it to break. When the man tried restraining her, she struck him in the head six times with the pieces of the chair.

Smith tried to run into a shed to hide after law enforcement officials arrived at the scene but they were able to arrest her. The ex-boyfriend told police that he instructed Smith not to come over to his home but she didn't listen.

He also told police that Smith was threatening to fight his new wife, which is when she broke the chair. The wife told police that she made the call and recorded the altercation.

Smith has since claimed that she didn't remember striking her ex with the chair. She has been arrested on domestic battery charges.
Pensacola Domestic Battery Laws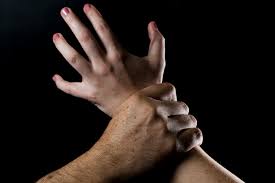 If you have been charged with a Pensacola domestic battery crime, you might be facing a wide variety of charges that could leave a significant impact on your life. Being charged with one of these crimes can be a life-changing experience and could earn you up to one year in prison or probation, fines, and more. You could find that it is difficult to retain employment throughout the rest of your life and hold social relationships due to these harsh charges. If you have been charged with a crime of domestic violence, it is important to retain help from a professional immediately.

Being accused of a domestic violence crime can be one of the most difficult things you will ever face. At Musca Law, our criminal defense attorneys in Florida work to make our clients a priority and ensure that your rights are being protected every step of the way. We understand the entire legal process from start to finish and want to help in your time of need. Do not hesitate to contact us to find out what we can do for you at (888) 484-5057.