Pensacola, FL (March 11, 2019) – Police arrested a woman identified as 37-year-old Lashonda Norman who allegedly and intentionally struck a child with her vehicle. At the time, Norman had been driving on Airport Boulevard, approaching Davis Highway, when the victim said that Norman started to yell about something.

Norman then attempted to kick the child out of the vehicle, who would not get out. Norman then pulled into a parking lot and told him to get out. The child eventually got out of the vehicle, which is when Norman put the car in reverse and backed away from him. She then put the vehicle in drive, drove forward, and struck the child.

The child was thrown about five to six feet. Norman then fled the scene.

The child was taken to the hospital with a variety of injuries. Witnesses said that they believe Norman struck the child intentionally due to the rate of acceleration and distance in which she traveled.

Police located Norman in a parking lot on West Garden Street where she was approached by an officer who told her to get out of her vehicle. The officer stated that she wouldn't and so he had to physically remove her from the car, which led to a struggle.

Norman has since been charged with aggravated child abuse and resisting arrest.
Pensacola Aggravated Child Abuse Laws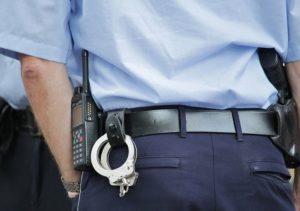 Being charged with a child abuse crime in Florida might be one of the scariest things you will ever face, especially because these crimes tend to involve violence and heinous circumstances. When a crime takes place against a child, the legal system will hold it to a high degree and you might find that being prosecuted on a higher level is inevitable. These charges might keep you from many aspects of your life, which is why it is imperative that you get started on your case right away by speaking with an attorney.

At Musca Law, we understand how these charges could leave a huge impact on your life, especially when it comes to your career and the social impact they could have. At Musca Law, we understand how important it is to be able to defend yourself during this difficult time. We have experience in the Florida criminal system, from the first interrogations all the way through to trial. We will help you achieve proven case results in your time of need so that you can return to your normal life. Please do not hesitate to contact us for more information on how we can assist you at (888) 484-5057.