Pinellas County, FL (December 27, 2018) – A man from Dunedin has been charged with child neglect after he left his four-year-old child in a car while he went shopping at a Walmart in Pinellas County on Sunday night.

The Clearwater Police detectives claim that 31-year-old Jacob Wilder was under the influence of alcohol on Sunday night when he drove to a Walmart on US Highway 19. He has been charged child neglect after he left his 4-year-old in the vehicle alone while he went in the store.

Wilder shopped for more than 30 minutes while his child sat alone in the vehicle.  Another shopper noticed the child alone in the car and contacted the Emergency Medical Services in Clearwater to help the child.  When the Clearwater Police Department arrived at the store, they used surveillance footage from the store to verify that Wilder had in fact left the child unattended as he shopped for 33 minutes.  When detectives located and approached Wilder they said he was noticeably under the influence of alcohol.  

Wilder was able to post the $500 bond and has since been released from jail.   Wilders was charged and convicted of driving under the influence last year in Texas.
Pinellas County Child Neglect Laws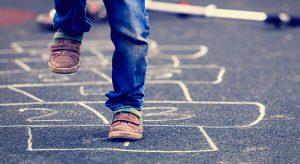 In Florida, crimes that take place involving children are taken the most seriously under Florida law, which is why you should never try to handle your charges alone. If you have been charged with a crime involving a child while being under the influence in Florida, your charges will be prosecuted to the furthest extent of the law due to the fact that they believe you have made a reckless decision. Only an experienced defense attorney will be able to guide you in the right direction when it applies to your claim.

At Musca Law, our aggressive criminal defense attorneys have helped many individuals obtain case results in the past that have helped them avoid years in prison, massive fines that an individual was not able to handle on their own, and more. We not only work with you in the early stages of the criminal justice process, but also help you support your defense the entire way through your claim as you learn what legal options you have and move forward. If you have been accused of a serious crime, turn to the assistance of an experienced criminal defense attorney that help. Contact us for more information at (888) 484-5057.