Plantation, FL (January 12, 2019) - A teacher from Broward County was arrested on sexual misconduct charges involving a student.  The arrest took place on Thursday, January 10th.  34-year-old Daniel Joseph Azemar was employed at the Sinai Haitian Seventh-Day Adventist School in Plantation.  The student involved in the incident was identified as a 13-year-old girl.

According to reports, the girl was given a cell phone by her parents in October of 2018.  Her mother began to notice suspicious text message on the phone this past week and took the phone to examine it. Upon reviewing the phone, the girl's mother found conversations of a sexually explicit nature between her and Azemar, who was her math and social studies teacher.

Upon being questioned by police, the girl told detectives that she and Azemar began a relationship at the beginning of the school year when he asked her to help organize supplies in the back of a room.  Azemar then allegedly kissed and groped the girl.  He expressed his love for her in the messages.  Police say that the Azemar also engaged in oral sex and digital penetration with the student prior to his arrest.

Azemar was arrested and charged with custodial sexual battery, lewd and lascivious battery on a minor and lewd and lascivious molestation on a minor.  He was jailed on a $400,000 bond.
Sex Crimes Laws in Broward County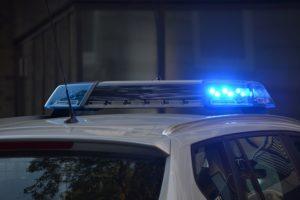 If you are facing a sex crimes charge in Broward County, your future can seem uncertain.  Those charged with sex crimes are looking at possible lengthy prison sentences and other consequences, such as lifetime registration on the sex offender registry.  The outcome of your Florida sex crimes charge can drastically impact the remainder of your life.

Following an accusation of sexual misconduct, it is important to speak with an experienced Florida sex crimes attorney right away.  In some sex crimes cases, there may be circumstances which cast doubt on the case against you, including mistaken identification, false accusations and a lack of evidence indicating that you were the perpetrator of the crime.  Florida prosecutors are tough on sex crimes and you must have an experienced attorney who can stand up for your rights if you find yourself facing one of these charges.

At Musca Law, our attorneys will fight for you when your back is against the wall.  We proudly serve Fort Lauderdale and surrounding areas throughout Broward County.  For your free consultation, please contact us any time at (888) 484-5057.