Polk County, FL (February 6, 2019) – 34-year-old Charles Aguon II was arrested on two counts of lewd molestation for allegedly molesting a boy at a Florida prep school. Aguon served as an ordained minister at the Kingdom Preparatory School and also was employed as the headmaster of the school, a football coach and a teacher to seventh and eighth-grade students.   

Charles Aguon II went by the nickname of "Pastor Tiger" at the school.  The Polk County Sheriff's Office said that Aguon used his position to groom the 15-year-old boy as far back as November of last year. Deputies started to investigate on Monday when the victim told them that Aguon had simulated a sexual act on him and touched his genitals both over and under his clothes.

Deputies listened in on a phone call between the victim and Aguon in which the victim told Aguon that he was not comfortable spending the night at the teacher's house and went on to tell the teacher that he didn't like it when Aguon tried to kiss him and touch him.  Aguon responded by saying "Oh, the lovin' on you?" he then told the student that he was "only messing" with him.

Aguon was arrested yesterday at the school where he teaches. He spoke with deputies and admitted that he kissed and touched the boy but told them that he did not touch him underneath his clothing.

He has since been charged on the two counts of lewd molestation.
Polk County Molestation Laws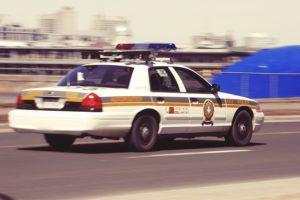 Sex crimes are penalized as some of the harshest crimes that take place under Florida law, which also happen to be surrounded by strong public opinion. If you have been charged with one of these crimes, it is almost certain that the court will prosecute your case to the furthest extent of the law, especially when you have been charged with a crime involving children such as lewd and lascivious molestation. These charges can lead to a frightening experience, especially if this is your first time dealing with the criminal justice system. Your career and social life might be at risk, which is why it is imperative to speak with a criminal defense attorney as soon as possible.

At Musca Law, our experienced and dedicated Florida sex crime attorneys have handled many types of similar cases in the past and have specifically stood up for the rights of those who have been charged with a crime against a child. These charges can be devastating and affect many aspects of your life while you fight the charges. If you are facing charges related to a Florida child molestation, we want to defend your rights and build a rock soild defense to the accusations being made against you. Contact us to find out what we can do for you at (888) 484-5057.