Polk County, FL (January 4, 2019) – A law enforcement officer was charged with a DUI after a rollover crash that happened on Interstate 4 in Davenport yesterday, January 3.

The Polk County Sheriff's Office responded to the accident around the area of mile marker 54 at 2:18 a.m. Deputies say that 37-year-old Kendrick Carson Bridges left the road, struck a tree, and then rolled the vehicle onto its side. Paramedics found that his vitals were within normal range and he refused to be taken to the hospital.

However, deputies found that Bridges was showing signs of alcohol impairment including bloodshot and water eyes, with the smell of alcohol coming from his breath. He failed a field sobriety test.

Bridges has since been charged with driving under the influence. As of now, the status of his employment has not been released.
Polk County DUI Laws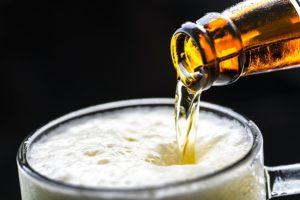 From the moment that you are arrested for a Florida DUI crime, you might be feeling concerned about the outcome of your case and the freedom that could be taken from you if you don't act quickly to retain your rights. If you have been arrested for one of these serious crimes, it is extremely important to access as much helpful legal information as possible. Fully understanding what legal rights you have can help you defend against DUI charges as you move forward during one of the most complicated times of your life.

If you have been accused of a DUI crime, you may be feeling frightened about your future and what a conviction can do for the rest of your life. At Musca Law, we have experience throughout every step of the criminal system process, from the initial interrogations to the trial process. We will work to protect your rights and ensure that you have the ability to move forward. We make sure that you understand all of your rights moving forward. Contact us for more information at (888) 484-5057.