Polk County, FL (January 9, 2019) – A former Florida state representative, Baxter Troutman, was arrested on domestic violence charges this past week by the Polk County Sheriff's Office.

He was officially charged with two counts of domestic violence and battery by touching or striking, as well as one count of domestic violence with great bodily harm.

The charges stem from a temporary restraining order that was filed by his wife, Rebecca Troutman. Rebecca Troutman said that the altercation occurred on Saturday when Rebecca told Baxter that she wanted to buy a home in her own name.

The next morning, she says Baxter came into the room she was sleeping in at 4 in the morning and screamed at her to get out of bed as he pulled the covers off of her.  He left the room with rock music blasting through the house.  She tried to lay back down when Baxter enter her room again and this time yanked the comforter so hard that it threw her off of the bed and on to the floor.  She said that he came around the bed and grabbed her by the face, yelling "Get up B****!"  When he left the room again she was able to retrieve her phone and barricade herself in the room until police were able to arrive.

Rebecca indicated that Baxter has assaulted her on previous occasions and had photos to show the police of injuries that she claims to have received at Baxter's hand.  One in 2018, when he smacked her in the face with her phone and one in 2015, when he broke one of her pinky fingers.

The case is still being investigated by police.
Polk County Domestic Violence Laws 
Violent crimes in Florida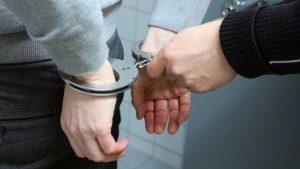 encompass any type of crime where somebody intentionally fulfills a violent act against a person to cause them harm. Above many other types of crimes sits one particularly violent crime known as domestic violence. Any time that somebody has been accused of a Florida domestic violence crime, they might feel widely concerned about the penalties they could be facing and the impact that it could leave on your life. You could be afraid that a prison sentence, fines, and other penalties are waiting for you and wonder how you can work past these difficult charges.

Whether you have been wrongfully accused of a domestic violence crime or you don't believe that you should have been accused of this specific case given the facts, it is extremely important that you speak with an experienced attorney who has handled these cases in the past and will help you obtain results you deserve in your time of need. At Musca Law, we have experience navigating through the criminal justice system and helping you work toward results. Let us apply over 150 years of combined criminal defense experience to your case during your time of need. Contact us for more information at (888) 484-5057.