Port Charlotte, FL (May 11, 2019) - Two Port Charlotte men are facing an array of drug charges following the execution of a search warrant at a local residence on Tuesday, May 7th.
38-year-old Brian O'Neil and 26-year-old Teshona Martek were arrested by officers with the Narcotics Unit of the Charlotte County Sheriff's Office.  On Tuesday, deputies went to a residence in the 2000 block of Burkhart Drive after receiving a report of two overdoses at the residence.  One of the overdoses was fatal. 
During the execution of the warrant, police found O'Neil in a bedroom.  Inside the bedroom were two spoons with fentanyl residue along with .2 grams of heroin.  In another bedroom, officers found clear plastic bags, a green bar tablet believed to be Alprazolam and several oval-shaped tablets which were believed to be hydrocodone. Several baggies of heroin were also located inside a closet and stored inside items of female clothing.
O'Neil was arrested and charged with Possession of Controlled Substance Without Prescription and Possession of Drug Paraphernalia.  Martek was charged with four counts of Possession of a Controlled Substance Without Prescription.  Both suspects were taken into custody. There is no word on whether they remain in jail at this time.
Port Charlotte Drug Crimes Laws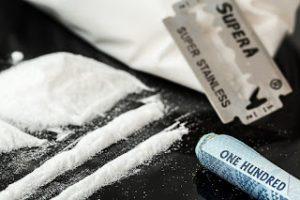 Florida drug crimes are one of the most common offenses in our state.  These crimes can range from a routine simple possession of a controlled substance all the way up to trafficking, a crime which carries many years in prison.  Regardless of the nature of your charge, it is important to realize that you must face the charge with the best legal counsel you can find in order to help protect your future.
At Musca Law, our Florida criminal defense attorneys will be there for you if you are facing a drug or other charge in our state.  We bring over 150 years of combined experience to your case and we will ensure that the job gets done right.  If you find yourself in this situation, you can be confident that you are in good hands and that we will obtain the best possible result under the circumstances of your particular case.
We are standing by now to take your call.  Our Port Charlotte criminal defense attorneys want to help walk with you during this difficult time.  For your free consultation, please give us a call any time at (888) 484-5057.