Port Charlotte, FL (March 3, 2019) - Three people have been arrested on child neglect charges following an investigation. The Charlotte County Sheriff's Office announced the arrests of 62-year-old Lawreen Soulia, 35-year-old Jonathan Hamel, and 32-year-old Sarah Fiorelli on Thursday, February 28th.

Police say that Fiorelli stepped outside of her home to take a phone call. Meanwhile, Hamel was inside the residence, holding the young child in his arms. When Fiorelli returned inside, she noticed that the baby was bleeding. Police came to the scene and the baby was taken to a local hospital, where she was examined. Medical personnel spotted signs of sexual abuse on the child.

The Department of Children and Families took custody of the child. Neighbors said they often heard Hamel and Fiorelli yelling at the children. Soulia's involvement in the alleged incidents is unclear at this time. All three individuals were charged with child neglect causing great bodily harm.
Port Charlotte Child Neglect Laws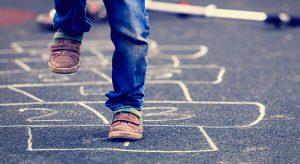 A charge of child neglect in Florida must be taken very seriously. Authorities in Florida seek to protect children first and foremost, and any allegation of child abuse or neglect is likely to lead to very aggressive prosecution. If you are convicted of child abuse or child neglect, you are facing potential prison time, probation, and, if the child involved was your child, you could also lose custody of the child to state agencies or to the other parent.

Although this is a very serious charge, all hope is not lost. At Musca Law, our Florida criminal defense lawyers have successfully represented people charged with offenses against children throughout our state. In these cases, we will carefully examine the evidence against you and will help you to determine your best path. In some instances, we will determine that the evidence against you does not stack up and we will fight for a dismissal of the charges against you.

Our Port Charlotte criminal defense attorneys have your back if you have been charged with child neglect or any other type of crime. We bring over 150 years of combined experience and we will protect your legal rights at every step of the process. For a free consultation, please call us 24/7 at (888) 484-5057.