Port Charlotte, FL (March 10, 2019) - A woman from Port Charlotte faces several charges after she fled from police and resisted arrest. 41-year-old Melissa King was arrested on Thursday, March 7th, on charges of aggravated fleeing to elude, battery on a law enforcement officer, driving on a revoked license, and possession of methamphetamine.

Around 10:41 a.m., deputies with the Charlotte County Sheriff's Office attempted to make a traffic stop on a Blue Mustang. As police approached the vehicle, King started the car and dragged a deputy about ten feet before he was able to free himself. King then sped off until she reached the intersection of Toledo Blade Boulevard and Tamiami Trail, where she struck another vehicle.

After the crash, King continued driving down Kings Highway and Suncoast Boulevard before she turned onto a dead-end street. Her vehicle became disabled in a yard and police were able to detain her and take her into custody. As she was being arrested, she attempted to punch at least one deputy.

King was taken to the Charlotte County Jail.
Port Charlotte Violent Crimes Laws
A Florida violent crime can have major negative consequences. Many violent crimes in Florida are classified as felony offenses. If you are convicted of any type of felony, you could lose important rights and privileges, such as the privilege to own and possess a firearm, as well as the right to vote.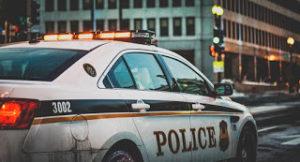 Additionally, it will be very difficult to obtain gainful employment if you have a felony conviction on your permanent criminal record. Many employers will automatically disqualify you if you have been convicted of a felony.
If you are facing a violent crimes charge, all hope is not lost. An experienced and knowledgeable criminal defense attorney can provide the assistance you need to help make the best of a bad situation. At Musca Law, our Port Charlotte criminal defense lawyers understand the serious nature and implications of a criminal charge. We will have your back and will help you get through this.

For a free consultation, please call us any time at (888) 484-5057.