Port Charlotte, FL (May 28, 2019) – A Port Charlotte teen awoke in her bedroom to find a stranger standing in it, who has now been charged with multiple crimes, including false imprisonment.
Police were called to the scene after the teenager found a man standing in her room wearing her pink Nike running shorts that he pulled out of her dresser. The girl immediately tried to leave her room but the suspect grabbed her arm and pulled her back so that she could not leave.
The family's dogs were whimpering outside of her room, which alerted her father to come to the room and check on her. The father came inside her room and found his daughter, frightened, and the suspect attempting to crawl and hide under her bed.
When the girl's father ran to get his gun, the suspect fled the house. Police were able to catch up to the suspect and arrested him. He has since been identified as David Reeves.
The 43-year-old was charged with burglary, false imprisonment, petit theft, and failing to register as a sex offender.
Port Charlotte Failure to Register Laws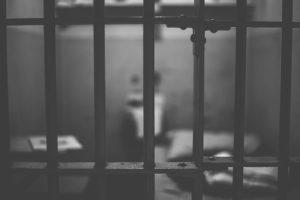 If you have been charged with a serious Florida sex crime, you could be facing some of the most heinous and life-changing charges of all. One of the most serious crimes that faces many individuals every year is failing to register as a sex offender. You are required by law to abide by lifelong sex offender registration requirements and, if you fail to do so, the law could catch up to you and you could be penalized harshly.
At Musca Law, our experienced sex crimes attorneys have handled a variety of cases in Florida and understand how these cases work. We understand that you might be feeling overwhelmed by these charges and we can help you protect your rights if you are facing charges that could impact you for the rest of your life. We will make your case a top priority as we help you navigate through the legal system. Please contact us at (888) 484-5057 to find out what we can do to assist you.