Port Charlotte, FL (June 21, 2019) – Police have arrested a sex offender who is now living in Texas for sex offenses that took place in Port Charlotte at a pool.
The suspect has been identified as 41-year-old Timothy Rice, who faces charges of lewd and lascivious conduct and lewd and lascivious molestation on a victim less than 12 years old.
Police conducted an investigation, where they found that the incidents in question took place at the Ann Dever Regional Park Pool in Charlotte County. Rice was previously arrested after his lewd behavior caught the attention of parents in the area. Investigators said that he brought water guns and other toys to the pool so that children would approach him. These were the same tactics that he used on children 20 years ago, according to police.
Several parents came forward and spoke with investigators about interactions that took place with children at the pool, which parents found to be inappropriate in nature.
The investigation into the incidents continues at this time.
Port Charlotte Lewd and Lascivious Conduct Laws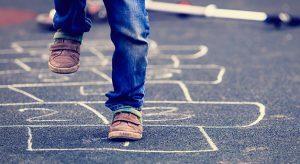 Being accused of a Florida sex crime might be one of the scariest things that you will ever face. If you have been charged with a lewd and lascivious crime in Florida, you might be concerned about the consequences that you will face for one of these heinous crimes against children. Many individuals will face the reality of prison time, large fines, and even having to register as a sex offender for the rest of their life. It might be time to speak with a criminal defense attorney at this time so that you can retain your rights.
At Musca Law, our criminal defense attorneys have handled a variety of sex crime cases. Our sex crime defense attorneys understand how serious it can be to be charged with a crime involving a minor and we would like to help you defend against these charges as soon as possible. We will also supply you with necessary information regarding sex crimes so that you have the help you need on your side. Please do not hesitate to contact us at (888) 484-5057 to find out how we can assist you at this time.