Port Charlotte, FL (June 25, 2019) – On Saturday afternoon of this past week, police arrested a man from Port Charlotte following a shooting incident that left one person with injuries.
76-year-old Frantz Andre Pierre-Louis is now facing charges of aggravated domestic battery and battery with a deadly weapon. The incident took place around 5:25 p.m. at 3400 Middletown Street.
Police are not quite sure of the circumstances leading up to the shooting but they have confirmed that the victim suffered injuries, just none that were life-threatening. She was airlifted by medical helicopter to the Tampa General Hospital where they have confirmed that she is going to be okay.
Police put yellow tape around the house and have been talking to those in the area, who have been disturbed by the shooting and its close proximity to the homes of many.
Pierre-Louis has since been placed in the Lee County Jail with a bond of $40,000.
Port Charlotte Domestic Battery Laws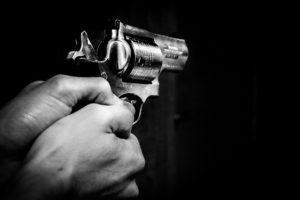 Being charged with a violent crime in Port Charlotte might be one of the scariest things that you have ever faced. This is especially true if you believe that the circumstances of your case do not call for these charges and that you were wrongfully accused of domestic battery or another related crime. It is not uncommon to feel helpless or as if you are without options after these charges, which is why our experienced attorneys would like to extend a helping hand.
At Musca Law, our experienced and dedicated defense attorneys want you to know that being charged with a domestic violence crime is not an end-all and that you have many rights and protections under the law. These crimes are charged harshly under the law due to the fact that they involve heinous acts against a family member or loved one in your home. Our defense attorneys are here to support you every step of the way. Please reach out to us at (888) 484-5057 to find out how we can assist you.