Port Charlotte, FL (July 16, 2019) – On Monday, police charged 43-year-old Brian Arrigo with exposure of sexual organs and open container possession after a confrontation.
The incident took place after a deputy had another vehicle pulled over at a traffic stop on Cedarwood Street near Spear Street when he suddenly noticed Arrigo sprinting toward the patrol vehicle. The deputy called out to Arrigo and told him that, if he was planning something, it was not a good idea.
Arrigo then started to walk away from the vehicle and lowered his shorts, lifting his shirt so that he could expose his buttocks to the deputy as he walked toward another lot.
The deputy approached Arrigo and found that he had been drinking out of a Miller High Life that was inside a paper bag.
Because Arrigo had multiple previous arrests, he did not qualify for the pre-arrest diversion program. He has since been arrested.
Port Charlotte Indecent Exposure Laws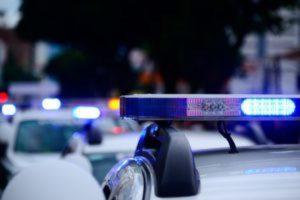 If you have been charged with an indecent exposure crime in Port Charlotte, there could be serious consequences for those involved. Even though these crimes are not seen as the most heinous of sex crimes, they are still handled carefully, as they could lead the way into high-profile sex crimes. If the prosecutor wants charges to hold against you after you have been charged with one of these crimes, they must show that you were there at the time the exposure took place and that the crime happened in the first place. It is important to take your case to the experienced help of a sex crime attorney in Florida so that you can get the help you deserve.
Our attorneys are here for you after you have been charged with any type of sex crime, as we know how humiliating and difficult it can be to face the aftermath of these charges. No matter how serious the accusations, we will help you build a defense so that you can move forward and help you obtain proven case results you can rely on at this time. Please contact us at Musca Law at (888) 484-5057 to find out what we can do for you.