Port Charlotte, FL (August 9, 2019) – On Monday morning of this week, a man named Ricky Nelson tricked a woman into thinking something was wrong with her vehicle and then robbed her.
The incident took place around 10:00 a.m. near the Ollie's Bargain Outlet on Kings Highway in Port Charlotte. Nelson approached the victim and told the victim that she had a flat tire. She rolled down her window, which is when the suspect punched her in the face and snatched her purse from her.
The victim attempted to fight back, but Nelson was able to flee the scene with her purse. Nelson then got away in his vehicle.
Witnesses were able to take a picture of Nelson's license plate and deputies made an arrest on Monday night. He has been charged with battery and robbery.
The investigation continues at this time.
Port Charlotte Battery Laws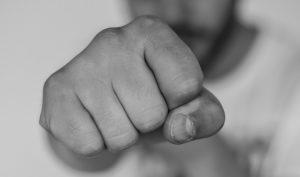 Being charged with a violent Florida crime, especially battery might be one of the most difficult things that you have ever faced, especially when you are firm in the stance that you did not actually commit a crime to that degree. You could be facing severe penalties such as prison time, fines, anger management classes, and more, which can put you in a difficult position as you attempt to move forward with your life. This is why it is imperative to have a legal advocate on your side who understands all aspects of the criminal justice system and can help you along the way.
Our attorneys at Musca Law have had experience in helping defendants build a defense that will help them through these charges and protect their rights every step of the way. Judges in Florida tend to err on the side of the victim in a battery case, which is why we will help you protect yourself and help you achieve proven case results through every aspect. Please reach out to us to get started today at (888) 484-5057.