Port St. Lucie, FL (December 17, 2018) – Yesterday, a Florida man was arrested after he tried to trade marijuana for food in a McDonald's drive-thru. The man has since been identified as 23-year-old Anthony Gallagher. Gallagher tried to trade marijuana for some food yesterday morning around 2 a.m. However, the McDonald's employee refused him and he drove away from the scene. Gallagher then returned to the drive-thru a short time later and officers said that they could smell marijuana coming from his vehicle. Police questioned him about what happened, which was when he admitted to offering marijuana in exchange for food. He claimed that he did it only as a joke. Gallagher was then arrested for marijuana possession and DUI.
Port St. Lucie Marijuana Possession Laws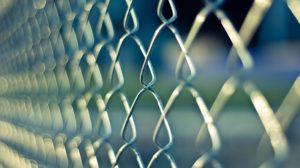 If you have been charged with marijuana possession, you could see up to 30 days in county jail and fines of up to $2,000 in the most minor cases. Though the penalties for marijuana possession are typically not as harsh as other Florida drug crimes, they are still taken quite seriously and larger amounts could lead to felony charges. If you have been charged with marijuana possession in Florida, you should get started immediately as you work with a criminal defense attorney with experience in these types of laws who can help you every step of the way. At Musca Law, we are fully committed to helping you receive results and obtain your freedom once again. Our specialized attorneys are skilled at helping you strategize in your case and defend yourself when you need it most. Contact us to find out how we can help you at (888) 484-5057.