Port Saint John, FL (January 31, 2019) – Police have arrested and charged two men from Brevard County for the kidnapping of a man who was held in captivity inside a home that he shared with the two men. 

The male victim, who has not been identified told police that his roommate, Nicholas Smith, came home on Saturday, January 26th at approximately 5:30 pm.  When he arrived at the home he seemed irritated and upset.     That's when the victim says that Smith came face to face with him in the living room of the home.  He was then surrounded by three other men, two of which also resided in the residence, as Jeffery Sweep and Kristin Karichko.  The third man who encircled the victim was identified as Stephen Kazarian.  

The victim said that Smith hit him in the face while the other men grabbed him and pushed him to on the floor.  He was then dragged into the bedroom in the home and was forcibly tied to a desk chair in the room with some type of metal twine. 

Over a two day period, the victim remained in captivity as  Smith would enter the room and threaten the victim, calling him a "snitch" and pistol whipping him until he blacked out. 

During the day on Sunday, the victim says that Smith pointed a gun in his face and beat him in the face with the gun again.  On Sunday evening, the victim was allowed to drink for the first time.  He was given a Powerade beverage and but he believes that the drink was drugged because he passed out shortly thereafter.

The victim woke up on Monday bent over a bathtub and asked what happened to him. He was shown a video by the men holding him captive that showed him being sexually assaulted with a broomstick handle.  Police say that the video doesn't show anyone's face but the victims.  The perpetrator was wearing a grey sleeved shirt in the video of the assault.  

The victim was eventually able to escape through a window, which is when he contacted the police. Sweep and Davidson were arrested on Tuesday but additional suspects have also since been identified.  Both  Sweep and Davidson are each being held on a bond of $352k.
Port Saint John Kidnapping Laws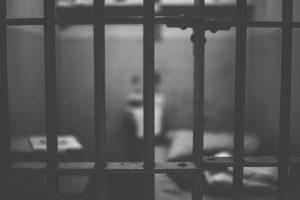 The act of kidnapping a person involves the confinement, abduction, or imprisonment of another person in Florida against their will.  Kidnapping crimes are considered to be first-degree felonies that are punishable in the state of Florida with sentences of confinement in a Florida state prison of up to 30 years. If you have been accused of a kidnapping crime, it's crucial that you hire a skilled an experienced lawyer to represent you. Because these are considered to be violent crimes under Florida law, it is important to turn to somebody you can trust who has handled these cases in the past.  Don't put your life in the hands of an inexperienced attorney.  Your future may depend on it.

At Musca Law, our attorneys have more than 150 years of combined criminal defense experience.  We have successfully represented countless Floridians who have been charged with a crime get there charges reduced and sometimes dismissed.  We were able to create a  strong and solid defense in order to ensure the best possible outcome for our clients and we can help you too.  Call us today if you or someone you love has been recently charged with a serious crime.  We have attorneys that are waiting to take your call and answer all of the questions that you have about the charges against you.  We will help you obtain the case results you deserve in your time of need. Call us today at Musca Law.