Port. St. Lucie, FL (November 21, 2018) – Police were called to the 900 block of Southwest Gatlin Boulevard when they found that a man was lying in the bushes, intoxicated.

When police arrived, they found the man, bleeding from his head, elbows, and arms and missing a flip-flop. Police were able to establish the man's identity when they checked the tag on a pickup. The man woke up in the bushes and started staggering over to his truck. He then urinated on the sidewalk.

Officers said that he was acting belligerently and actually injured one of them while they were trying to take him into custody. He was arrested and handcuffed for resisting an officer with violence.

On top of that, a bartender at a local bar said that he walked out without paying his bill, and police stacked another charge onto him.
Port St. Lucie Resisting Arrest Laws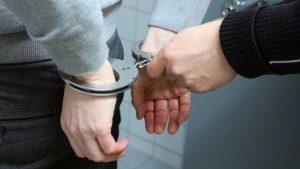 The prosecution will attempt to prove a resisting arrest with violence charge by showing that you have willfully arrested an officer and used violence toward the officer to do so. These crimes are seen as a third-degree felony with penalties of up to 5 years in prison, 5 years of probation, and a $5,000 fine. Especially in cases where injuries are involved, these crimes become much more serious.

At Musca Law in Port St. Lucie and many other areas in Florida, we use a team approach to help you bring a defense that can help you work toward proven results in your case. We capably serve clients throughout the entire state of Florida with a focus on your case specifically to help you defend against these serious charges that can hold you back in your day-to-day life. With experienced attorneys with over 150 years of combined training, we want you to know that you will never stand alone. Contact us today for more information on your case at (888) 484-5057.